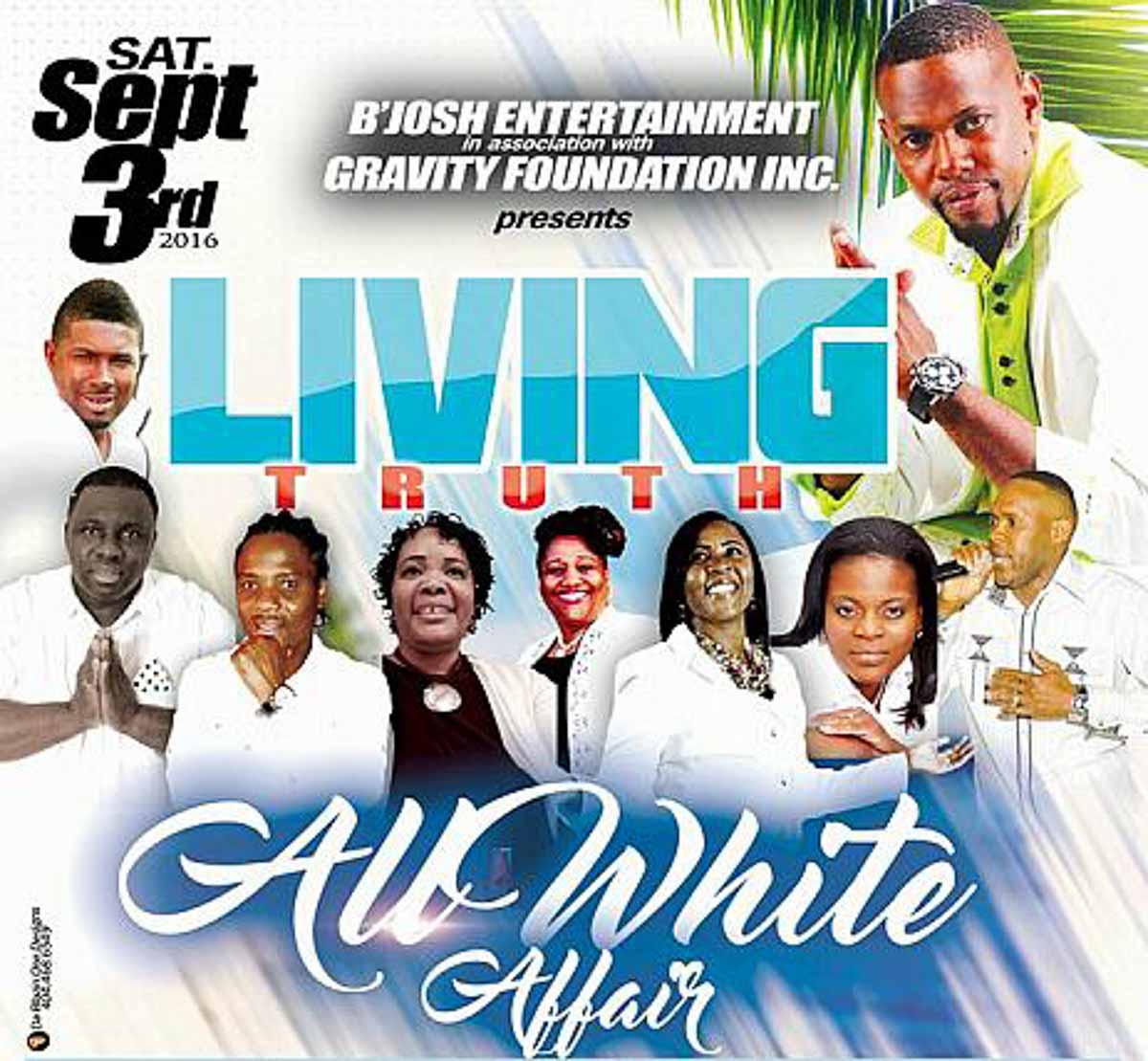 Living Truth Gospel Concert.
B'JOSH Entertainment in association with GRAVITY FOUNDATION INC presents LIVING TRUTH, ALL WHITE AFFAIR at the NICO SIMONE COMPOUND 7285 Covington Highway, Lithonia GA 30058.
Artists
Yvonne Johnson | Joanne Sebastian | Jennifer Evans | Cassie | 2nd Chance | Nanamous | Reconciliation | Andrew McLean | Brother Beswick | Joshua Liggins.
Host - Dr. Monica Hawthorne.
Sound Engineer - Hugh Campbell - Max Productions
Photography - Rico Vibes
Videography - SO MURRAY - www.somurray.com